Below is my Alert of Attack from Spartan to my lands... Funny thing is, their travel times are so long... there's one unit to arrive in 48hrs... haha...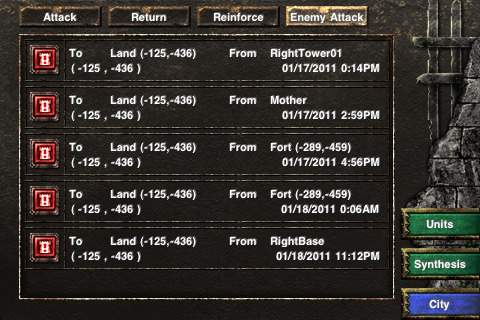 The above alert image was screenshot on 16Jan2011, 11pm... (all +8GMT)

_________________
Cheers
KAPO

知彼知己,百戰不殆;不知彼而知己,一勝一負;不知彼,不知己,每戰必殆
if you know your enemies and know yourself, you can win a hundred battles without a single loss.
If you only know yourself, but not your opponent, you may win or may lose.
If you know neither yourself nor your enemy, you will always endanger yourself.